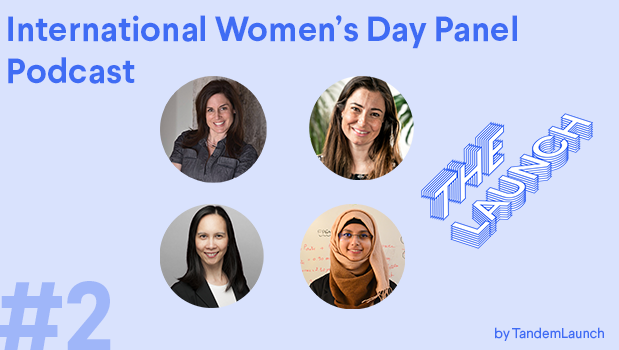 International Women's Day is March 8th and we're dedicating episode #2 of our podcast, THE LAUNCH, to pay tribute to this important day. TandemLaunch's Bobbi Bidochka is moderating a panel of 5 trailblazing females in tech. In the spirit of this year's theme "choose to challenge", this episode will focus on empowerment, what it means to be fearless, and harnessing the power to change in order to make a difference.
---
Guests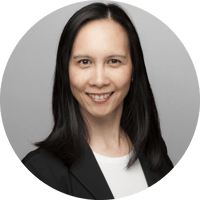 Lally Rementilla
Managing Partner, BDC
Lally Rementilla is Managing Partner, Intellectual Property-Backed Financing at BDC where she oversees and provides strategic guidance to a national team that helps companies accelerate their growth or the commercialization of their innovation. Following nearly two decades as a financial executive in the technology sector, Lally moved into investment, becoming Chief Financial Officer and then President & Chief Executive Officer of commercial lender Quantius. She launched the company's main fund and helped build a diverse portfolio of knowledge-based companies. Prior to that, she was Vice President of Finance and Administration at Nulogy Corporation, where she raised $10 million through institutional and private investors and led contract negotiations with major global accounts, contributing to 67% compound annual revenue growth for the company. Lally has served on several boards, and is an Associate Fellow at Creative Destruction Lab and a member of Grand Challenges Canada's investment committee. She is an experienced gender lens investor with an eye to creating impact for women globally.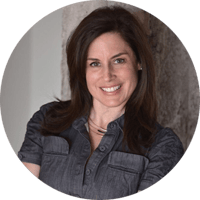 Pascale Audette
CEO of Carebook Technologies
Pascale Audette is CEO of Carebook Technologies. She believes in the power of people and has a principled, passionate conviction that successful, profitable organizations are built from a people-centric foundation—from the inside out. A senior executive with 20+ years of business management and expertise in balancing strategy and operations, she has an established track record of building teams of experts committed to sustainable growth—including five years leading the explosive global expansion of The Walt Disney Company's, Club Penguin. Pascale is a master of growth in new, international markets and managing through change. She champions the power of humans and human engagement, leading with authenticity. Within Carebook, the combination of a people-first model and scientific research is revolutionizing the way people engage with their own health and wellness.
Humaira Taz
CTO and Co-Founder of Omniply Technologies
Humaira is the CTO and Co-founder of Omniply Technologies, one of the companies formed at TandemLaunch, which aims to make an impact in the flexible electronics industry. Originally from Bangladesh, she moved to the U.S. in 2009 for her undergraduate studies and continued on to complete her PhD in the field of materials science. Humaira's graduate school program encouraged her interest in entrepreneurship and science policy, as she was passionate about putting scientific knowledge to practical use, which led her to embarking on an entrepreneurial path. After completing her PhD, her search for opportunities within Canada led her to TandemLaunch. Humaira was admitted to TandemLaunch's Entrepreneurs in Residence program, where she is now exploring the tech startup world and building Omniply Technologies.
Emilie Boutros
CFO at TandemLaunch
Émilie has over 15 years of experience holding executive positions in public and private companies. Starting her career as a chartered accountant at KPMG, she has led finance functions for technology companies such as CGI, Softimage and Averna Technologies. Emilie then joined TandemLaunch in early 2012. Since joining the company, TandemLaunch has more than doubled every year, raising three funds and more than $150M in third party financing. Émilie holds a Bachelor's Degree in Mathematics from McGill University, a graduate diploma from HEC. In addition to her role at TandemLaunch, Émilie is a member of the Canadian Institute of Chartered Accountants and is on the board of the National Angel Capital Organization (NACO).
Bobbi Bidochka
Venture Associate at TandemLaunch
Bobbi is known for driving business results and maximizing functions through the delivery of exceptional quality and service and prudent management of people, technology and processes. Always an intrapreneur, recently an entrepreneur, aspiring author, co-founder of WIN4Science, and lover of all things nerdy, she is driven by knowledge acquisition and exchange, with a focus on the creation of practical solutions to challenges facing our world. Bobbi creates events, situations, and scenarios to make those solutions a reality.