Special Episode on Female Entrepreneurship & Women in Tech

TandemLaunch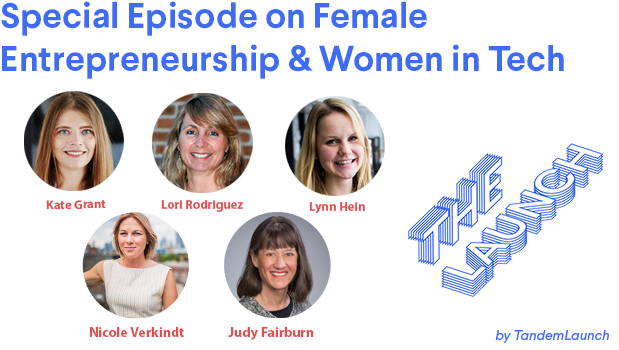 On July 5th, TandemLaunch is releasing a special summer episode of "THE LAUNCH" podcast. This episode features a panel of 5 trailblazing females who discuss entrepreneurship, startups, and the importance of women in tech. We know there aren't enough women in tech, we know there's a leaky pipeline and we know that female founders are currently underfunded. Tune in as we unpack some of this.
Learn more about our inspiring speakers and check out our other podcast episodes below.
TandemLaunch is excited to offer a free course that encourages leadership and inspires young women to consider entrepreneurship opportunities in the tech industry. Starting August 3-20, the Young Women's Tech Leadership Program teaches participants what it takes to build a deep tech startup, including business validation, product development, fundraising and more, through hands-on learning with TandemLaunch's team of experts. Learn more about the program here.
---
Guests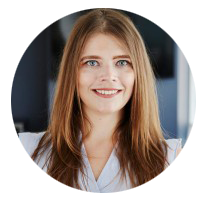 Kate Grant
Business Advisor, Fasken
Kate Grant is passionate about technology, entrepreneurship and showcasing Canada as an innovation leader. With a background in ecosystem development, strategy, VC, innovation and product, she has successfully helped build and grow early-stage companies throughout her career. Kate has successfully worked within the North American startup and innovation ecosystem for close to 10-years, during this time, she was able to align companies with the best strategies for raising funds, driving growth and creating impact strategies within their ecosystem. She has become known as a leader within the Toronto and Kitchener-Waterloo (KW) tech ecosystem, and frequently is asked to speak on various panels, webinars and podcasts on trends related to Canadian Tech. Within the tech industry, she has experience working with B2B,and B2C products over a wide variety of sectors including FinTech, LegalTech, CleanTech, SaaS and AdTech. In addition to her time spent in the tech ecosystem, she also worked with an early-stage VC fund in Toronto where she was able to build their platform strategy and helped the fund embed themselves within important tech communities.

Aside from her daily work, Kate is a mentor and advisor to many accelerators and incubators across the North American ecosystem and often acts as a sounding board for entrepreneurs trying to solve the next big problem.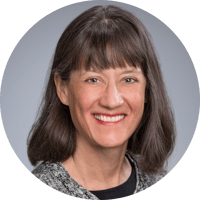 Judy Fairburn
Co-CEO & Fund Managing Partner, The51
As Co-CEO and Fund Managing Partner of The51 (Financial Feminist™ platform and venture fund), Judy is a change-maker with a proven track record of building cutting-edge business ventures. She currently serves on the boards of technology and public companies as well as the Business Council of Alberta and the Alberta Securities Commission New Economy Advisory Council. She is also a mentor to numerous women-led startups, Creative Destruction Lab founders as well as the University of Calgary's UCeed Student Fund. Prior to co-founding The51, Judy was the first female Board Chair of Alberta Innovates (health, agriculture, clean energy and digital). A pioneer in corporate/entrepreneurial innovation, she co-founded a $100 million cleantech/digital venture fund (Evok Innovations). Her career includes roles as Chief Digital Officer, EVP Business Innovation, President Environment Opportunity Fund as well as VP-level operations, P&L and technology development roles.
Judy holds an MSc degree (Chemical Engineering), an MBA and Institute of Corporate Directors designation. She is also a 4th generation farm owner, award-winning Creative Destruction Lab mentor, Fellow of the Canadian Academy of Engineering, 2013 Clean 16 award winner, and recipient of the 2020 Calgary Influential Women in Business Lifetime Achievement Award.
Lori Rodriguez
Chief Digital Officer, Women In Tech
Lori has over twenty-five years' experience leading organizational-wide transformational change. Background in Strategy, Business & Product Development, Operations, Marketing, and IT. Former Gartner VP Executive Programs, former Director of IT (CIO) for a midsize global marketing agency. Have personally interviewed over a thousand C-Suite technology leaders. As Chief Digital Officer of Women In Tech - Global Movement, Lori is charged with creating the digital strategy, products and technology that support the organization's double mission: to close the gender gap and to help women embrace technology, empowering 5 million women and girls by 2030 meeting 5 UN Sustainable Development Goals (#SDGs). The organization focuses on 4 primary calls for action: Education, Entrepreneurialism, Social Inclusion, Science & Innovation. Lori also is also head of events & programs for the US Chapter.
Lori is also a board member of Digital Wish, a nonprofit on a mission to solve the digital divide for the 11 million U.S. students without internet access, and author of an upcoming book on the hidden lives of women in STEM.
Nicole Verkindt
Founder & CEO, OMXFO
Nicole Verkindt is the Founder & CEO of Canadian technology company, OMX (theomx.com). OMX is a global procurement platform specialized in driving socio-economic returns. The platform helps to increase and measure local spend/socio-economic impacts, including ESGs and other sustainability metrics. Previously, she led a global, high tech manufacturing business. Nicole is on the Board of the Canadian Crown Corporation, CCC (Canadian Commercial Corporation) that performs government to government contracts between Canada and other countries around the world. She is a frequent technology commentator on CBC and technology columnist. She was a "Dragon" on CBC's Next Gen Dragon's Den, dedicated to early stage technology businesses and was an investor on Gimlet media's show "The Pitch" and is a frequent angel investor. She was named Start Up Canada's national woman entrepreneur of the year in 2017 and received the Canadian Advanced Technology Peter Brojde award for Next Generation leadership. She is a Next Gen member of the Business Council of Canada and Co-Chaired the BCC's Task Force on Canada's Economic Growth. In 2019, she was named StartUp Canada's Woman Ambassador of the year. She was also named one of Canada's Top 40 under 40.
Lynn Hein
Masters student, Dept. of Mechanical Engineering, McGill
Lynn is a first year Masters student in the department of Mechanical Engineering at McGill University. She is in the process of fast-tracking to a PhD and her graduate project is on developing innovative medical device technology.
She participated in the Tandem Launch Young Women's Tech Leadership Program in March 2021 and is aspiring to become entrepreneur in the future.