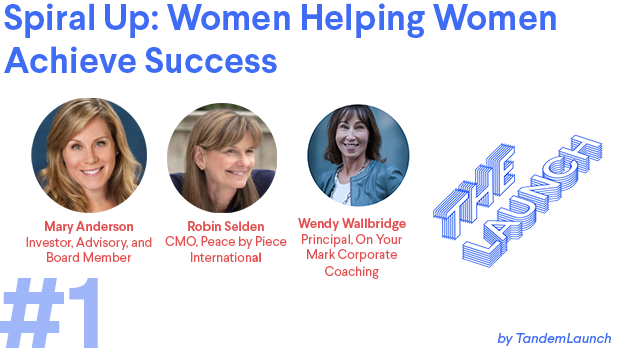 We know that there are not enough women in tech, especially at the leadership level. Tune in this week as Bobbi Bidochka moderates a discussion that focuses on female leadership and the power of authenticity, coaching and diversity. Featured in this episode are 3 trailblazing females:
Mary Anderson – Investor, Advisory, and Board Member Wendy Wallbridge – Principal and Executive Coach of On Your Mark Corporate Coaching and Consulting, and author of Spiraling Upward Robin Selden – CMO of Peace by Piece International
They'll speak to harnessing your authenticity, bringing forward your feminine qualities to lead effectively, as well as strategies for male allies. Get inspired as you hear about their meaningful career journeys and their spiral up to leadership positions!
Learn more about our speakers and check out our other podcast episodes below!
---
Guests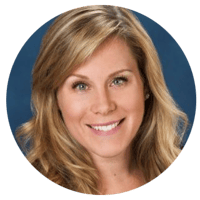 Mary Anderson
Investor, Advisory, and Board Member
Mary Anderson is a Senior Marketing and Growth Executive from the technology industry with over 15 years of experience building $100MM dollar businesses. Currently Mary is focused on investing and advising early and mid stage companies. She sits on the Board of Directors for Soundskrit and is a Strategic Partner at Small Ax. Prior to her work with entrepreneurs, she was the VP of Global Product Marketing at Dolby Laboratories. During her tenure, she launched four new businesses accounting for more than $200M of revenue. She is a member of Society of Women in Engineering, Women's Evolutionary Leadership, Peer 150, Watermark, AWE and U50. In addition, she is a mentor and advisor for Growthx, Endeavor, Babson's WIN lab, Girls Who Code, and Women in Technology. Mary holds a Bachelor of Mechanical Engineering degree from the University of Michigan.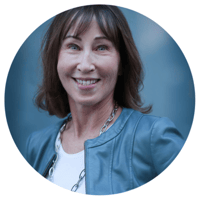 Wendy Wallbridge
Principal and Executive Coach of On Your Mark Corporate Coaching and Consulting, and Author of Spiraling Upward
Wendy Wallbridge is an executive coach and advisor to Fortune 100 leaders and teams and author of Spiraling Upward, the 5 Co-Creative Powers for Women on the Rise. She has coached at Apple for over a decade. Her company, On Your Mark Corporate Coaching & Consulting, delivers teambuilding and leadership programs that enable people to generate their own efficacy, enthusiasm and wellbeing in the face of uncertainty and change. On Your Mark's clients have included Intel, Hewlett-Packard, ABC-Disney, Qualcomm, Facebook, Wells Fargo, VMware, Oracle, Texas Instruments, Symantec, Genentech, Dolby, and McAfee, among others. As producer of TEDxSandHillRdWomen and the Women's Evolutionary Leadership Forum of Silicon Valley (WEL), Wendy has earned a reputation for establishing breakthrough conversations that enhance the way women work, live, play, and contribute. She has been interviewed in print media including Fortune magazine, the San Francisco Chronicle, Fast Company, Huffington Post and the New York Times. Wendy has provided keynotes and taught her Spiral Up! principles to executives at Fortune 10 technology companies and venues such as TEDx, UC Berkeley Haas School of Business, Stanford University, The Texas Conference for Women, Watermark, The Pennsylvania Conference for Women, The Professional Business Women's Conference, The Commonwealth Club, Women In Technology International and The New York Times.
Check out her book and her podcast here!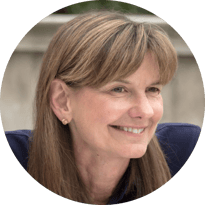 Robin Selden
CMO of Peace by Piece International
Robin Selden is the CMO for Peace by Piece International and is responsible for developing and enhancing the brand and driving growth. Prior to joining Peace by Piece, she was the Chief Marketing Officer for the world's largest consumer cybersecurity company and part of the executive team that took the company public in May 2018 as the largest Tech IPO in the history of the London Stock Exchange. With a successful career in the tech industry built over 3 decades, she has held executive positions at NETGEAR, Dolby, Logitech and Adaptec. Robin is currently a Member of the Board of Directors for the Julian Center, a Mentor at the Miller Center for Social Entrepreneurship at Santa Clara University, a Business Advisor, and a Guest Lecturer on Leadership and Marketing at the Graduate School of Business at SCU.

Robin has served on the Board of Advisors for Santa Clara University Graduate School of Business, is a recipient of the Silicon Valley TWIN award honoring Women Executives, and was recognized by the Silicon Valley Business Journal as one of the "Top Women in Business for 2003". She holds a Masters in Business Administration from Santa Clara University and graduated with honors with a Bachelors of Science from California Polytechnic State University.