Is It My Personality or Product That Interests Investors?

TandemLaunch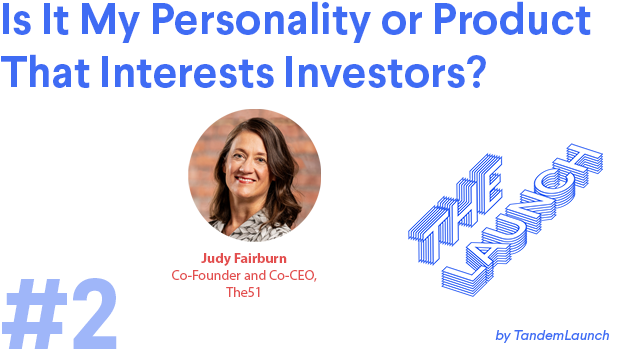 When capital is combined with community, the end product is commercialization and impact. This is exactly what The51 stands for.

The51 is a financial feminist movement for women-led startups to build mutual wealth and share knowledge to become influential innovators and investors. It is all about creating the five wheels of opportunity to unlock the financial feminist economy. Joining the podcast is Judy Fairburn, Co-Founder & Co-CEO of The51, who speaks on why venture capital has historically been male-dominated and how providing a safe and open place to learning helps women pivot their successful startups.

Judy advises that it's not the founders that have the best credentials, the best technology, or the perfect pitch that attracts investors, instead, it is the people who have a real sense of purpose and will make a difference that truly attracts an investor's attention.
Learn more about our speaker and check out our other podcast episodes below!
---
Guests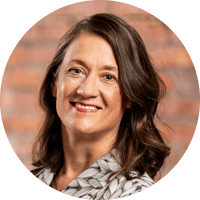 Judy Fairburn
Co-Founder and Co-CEO, The51
As Co-CEO and Fund Managing Partner, Judy is a change-maker with a proven track record of building cutting-edge business ventures. Together with Shelley Kuipers (Co-CEO) and an amazing team, The51 has rapidly built a democratized financial feminist platform and venture fund with an international community of over 12,000 and over 100 Canadian investors (90% women). Judy is also a corporate board director and active mentor to emerging women leaders in several corporations. And she is an investor/mentor to numerous women-led sustainability startups, including deNova, SomaDetect, Evercloak and Summit Nanotech.

Her career includes executive roles as Chief Digital Officer, EVP Business Innovation and President Environmental Opportunity Fund. She was also the first female Board Chair of Alberta Innovates, an agency of the Alberta government that supports innovators across the health, clean energy, agriculture and digital sectors. Judy is also a pioneer in corporate/entrepreneurial innovation, including co-founding a first-of-its-kind $100 million cleantech / digital venture fund and a multi-company environmental innovation alliance. She was also a Visiting Executive in the Privy Council Office of the Federal Government, gaining a first-hand understanding of how government works while advancing Canadian innovation and immigration policy.

Judy holds an MSc degree (Chemical Engineering), an MBA and Institute of Corporate Directors designation. She is also a 4th generation farm owner, award-winning Creative Destruction Lab mentor, Fellow of the Canadian Academy of Engineering, a 2013 Clean 16 award winner, and recipient of the 2020 Calgary Influential Women in Business Lifetime Achievement Award.