Discover How LATYS is Bringing Intelligence to Antennas

TandemLaunch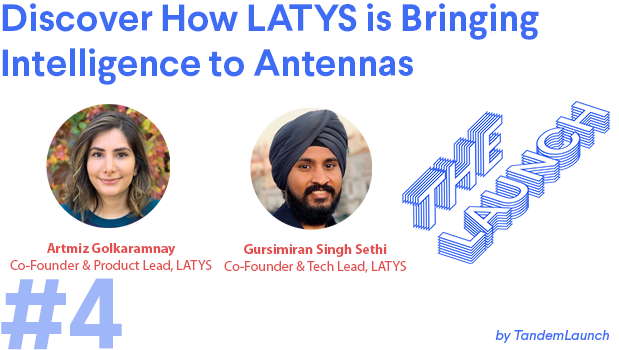 This week's episode is the first of the season to feature two of our co-founders! LATYS co-founders, Artmiz Golkaramnay and Gursimiran Singh Sethi, along with our host, Bobbi Bidochka, discuss everything from smart antennas and the direction of the RF vertical to the 5G hysteria. Should we be concerned?
With LATYS, cutting-edge technology is leveraged from top universities to build robust and efficient wireless infrastructure such as antennas and metasurfaces.
Learn more about our inspiring speakers and check out our other podcast episodes below!
---
Guests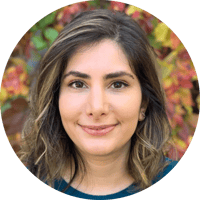 Artmiz Golkaramnay
Co-Founder & Product Lead, LATYS
Artmiz is a creative and visionary leader in product design. She earned her BS in Electrical and Computer Engineering at Norwich University (Vermont, USA) and her MASc in Electrical and Computer Engineering at Concordia University (Montreal, Canada).

Artmiz's initial research had been focused in diverse areas of circuit design, cryptography, and mathematics. Her research in Vertex-Magic Total Labelling was published in Discrete Mathematics. Her latest research was focused on improving 5G mmWave networks using Reinforcement Learning techniques.

With her love for engineering and passion for the wireless communication industry, she has contributed to several professional organizations in different capacities. She served as the president of Society of Women Engineers (SWE), chair of IEEE, and president of Tau Beta Pi (TBP). Along with being an active member of the above mentioned professional organizations, she is also a member of Eta Kappa Nu.

Artmiz brings her research, leadership, and problem-solving experience to guide LATYS in building future-proof products.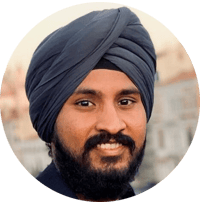 Gursimran Singh Sethi
Co-Founder & Tech Lead, LATYS
Gursimran is an antenna and Metamaterial design expert. He earned his BEng (Hons) degree from the Hong Kong University of Science and Technology and his MASc degree from the University of Toronto in 2019 where he developed state-of-the art low-profile reconfigurable antennas for Thales Alenia Space.
His research has been focused on developing novel microwave and mm-wave antennas for Satellite, IoT, and 5G applications. He has held prestigious research and work positions at Princeton University and Apple and has been a recipient of multiple Canadian awards and international grants by the Antennas and Propagation Society of the IEEE.
As an active member of the IEEE, Gursimran regularly contributes to academic conferences and journal articles pertaining to next generation reconfigurable antennas. He has also filed for two US patents for his work in the area of reconfigurable antennas.