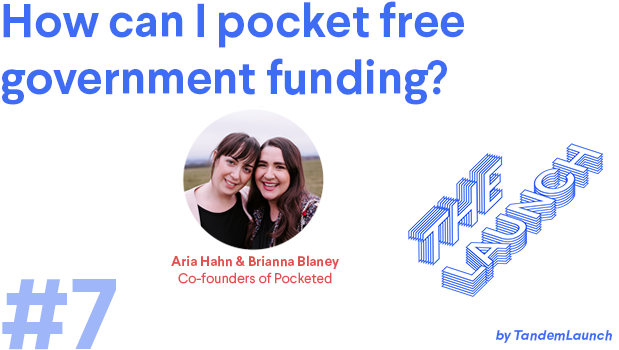 Are you an entrepreneur struggling to get your startup where it needs to be due to a lack of funding? We know filling out applications can be complicated and time-consuming, with low success rates. Tune into this week's episode to hear Brianna Blaney – Co-Founder and CEO from Pocketed – and Aria Hahn – Co-Founder and CTO, discuss all things related to non-dilutive funding!

Listen in to learn more about how the Pocketed platform enables entrepreneurs to secure free government funding, their perspective as a female-led business on qualifiers when discussing female founders, and how passion for a topic and knowing your purpose are the guiding factors that drive an entrepreneur to success.

Listen to this episode and check out our other podcast episodes below!
---
Guests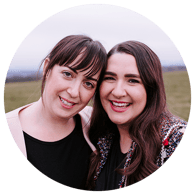 Brianna Blaney
Co-founder & CEO of Pocketed
Money is a leading barrier to innovation and entrepreneurship, especially for women and equity-seeking groups. As an experienced founder, Brianna has lived this pain. She co-founded Pocketed to level the playing field, helping Canadian businesses easily access over $5.9B annually in free government money including grants, tax credits, and other business incentives. To date, more than 6,000 companies have used Pocketed to apply for over $80M in government funding. Together with her team, Brianna is on a mission to eliminate barriers for businesses. Brianna is recognized as an Emerging Leader by The Peak and 30 Under 30 by BC Business.
Aria Hahn
Co-founder & CTO of Pocketed
Aria is passionate about data and believes that combined with intelligent statistical and computational technologies, data hold the answers to many burgeoning questions facing multiple industries today. Aria has built tech to solve technical challenges for multiple industries and is now helping to scale technology for Pocketed, a company focused on democratizing access to over $5.9B annually in grant funding in Canada. Since 2021, Pocketed has been named a 2021 'Emerging Rocket (ICT)', featured in The Globe & Mail, interviewed by CBC Radio, and recognized as a Fast-Growing BC Business by The Peak.