Bored of your Board: How to leverage your board for success

TandemLaunch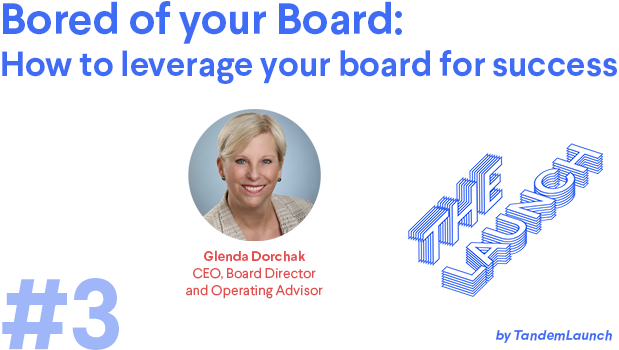 Ever wonder what a board of directors actually does? Or where to start when looking to build a board? Tune in this week to hear our guest Glenda Dorchak – CEO, Board Director and Operating Advisor – and Bobbi Bidochka, our own Venture Associate, discuss all things board related!

Join their conversation to learn about finding members, culture and diversity, and how to engage with your board of directors.
Learn more about our speaker and check out our other podcast episodes below!
---
Guests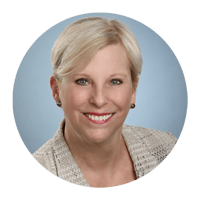 Glenda M. Dorchak
CEO, Board Director and Operating Advisor
Glenda is a Board Director, CEO and Operating Advisor with deep operating experience across the technology industry. Her unique background spans semiconductors, software, services and systems and her board work is focused on advanced technology companies who are leading innovation globally. Glenda's expertise includes deep industry and global market knowledge, strategy and business transformation, product line management, distribution, operations, and M&A, As an active, engaged director Glenda brings her deep industry expertise, public and PE-owned board experience and track-record of significant company growth and successful exits to her board practice.

Glenda presently serves as an independent director for ANSYS (ANSS), a leading provider of pervasive simulation software, Wolfspeed (WOLF), a leading provider of RF and power semiconductor solutions, and Global Foundries (GFS), a leading global semiconductor manufacturer.

Prior board service includes Mellanox Technologies (MLNX, acquired by NVidia) where she chaired NomGov for 9 years, Viavi Solutions (VIAV), Quantenna Communications (QTNA, acquired by ON), where she chaired Compensation and Energy Focus (EFOI), where she chaired NomGov and Compensation and was a member of Audit and Mirametrix (Private - Montreal) acquired by Lattice Semi. Glenda previously served on industry boards Computing Technology Industry Association and AceTech BC, and advisory boards for BDC Industrial, Clean Tech and Energy Fund and as an Operating Advisor to OMERS Private Equity Software group.

Her passion for today's Internet of Things started with IBM where she held a range of leadership roles over twenty years including networking and PC product line GM, global Small Medium segment owner for Personal Systems Group, launching the build-to-order consumer systems AMBRA business and being the first Global CRM Executive for the Personal Systems Group. Glenda also represented IBM on the board of the Computing Technology Industry Association for several years.

Glenda left IBM to join internet pioneer Value America (VA) as President and after the IPO became CEO where she led the accelerated growth of the B2C and B2B E-Retailer, developing a robust e-commerce and supply chain platform for which she was recognized as the Cyber Executive of the year by Computer Reseller News, before completing an acquisition of the business by Merisel.

Joining Intel Corp as VP and COO of Intel Communications Group, a $5B communications products and technology business, she architected the transformation of 28 P&L's in to a profitable, five group Communications business which led Intel's focus on converged computing and communications solutions. She went on to lead Intel's Broadband Products Group as VP & Group GM, followed by VP & Group GM for the Consumer Electronics Group, where her teams led the industry's development of connected media broadband and broadcast products and delivered embedded solutions for consumer products, automotive and industrial. Glenda was the first woman to helm a business group and do a business keynote at the Intel Developers Forum.

She followed Intel by returning to the CEO position for two software providers. As CEO of public company Intrinsyc Software, her team launched the first low cost consumer smartphone platform in partnership with Microsoft, and an array of other IoT solutions. Then as CEO of venture-backed VirtualLogix, Glenda led a strategic repositioning that allowed the advanced mobile virtualization software provider to deliver the core technology that is on billions of mobile devices today and led the sale to Redbend Software and later Harman. Her last operating position was EVP and General Manager, running a $1B memory business for Spansion that was later acquired by Cypress where she ran the global flash business and honed global customer relationships in automotive, industrial, clean-tech and computing.

Glenda's passion for harnessing markets, technology, connectivity and infinite data to deliver shareholder value in today's global markets fuels her work with the boards she serves on. She is from Vancouver BC and now lives in the Silicon Valley.