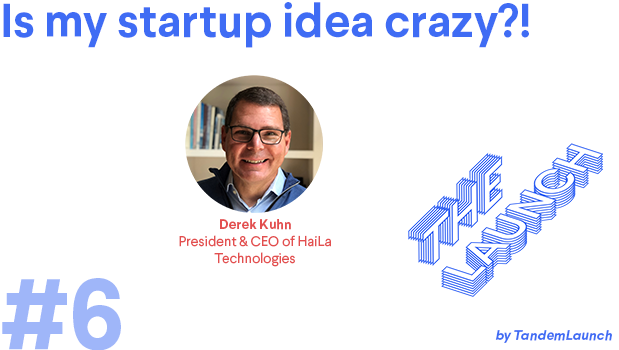 Do innovation and curiosity fuel your passion to create change? Tune into this week's episode to hear Derek Kuhn – CEO of HaiLa – and Bobbi Bidochka, our own Venture Associate, discuss innovation!

Tune in to learn more on how technology is being used for good at HaiLa and how they are shaping the future by adapting pre-existing tech to create sustainable solutions.

Listen to this episode and check out our other podcast episodes below!
---
Guests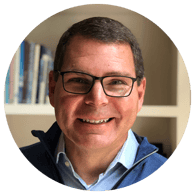 Derek Kuhn
President & CEO of HaiLa
Derek is the President and CEO of HaiLa Technologies. HaiLa is a low-power radio frequency communications solutions company focused on providing the world's most efficient wireless endpoint solution using standard protocols unmodified like Wi-Fi.
Prior to HaiLa, Derek held technology and management advisory roles at QN4, Acerta, Arcane Software and Panasonic. Derek is the past president of Sciemetric, an IIoT company in the precision manufacturing space that provides very high-speed sensor data aggregation equipment and data analytics software. Derek was also Senior Vice President of BlackBerry's IoT business unit. He was responsible for the unit P&L including device and server-side/cloud engineering, sales, marketing and operations. He was previously VP of Sales for BlackBerry Technology Solutions where he was responsible for developing strategies that drove revenue growth in the unit's core and emerging markets.
A highly sought-after speaker, Derek has spoken at numerous industry events, including CES, Mobile World Congress, NAB, the Wi-Fi Alliance, AIA Machine Vision Conference and Connected Car Conferences like C3, the LA Auto Show, and Telematics Detroit. He has spoken on topics such as the future of connectivity, IoT, IIoT, data security, data privacy, autonomous cars, ADAS systems, and smartphone integration within the vehicle.
Derek was VP of Sales and Marketing for QNX Software Systems, an embedded Real-Time Operating System and Software Services Company. Derek was hired to take the QNX role upon BlackBerry's acquisition of QNX in 2010 when its founder was seconded into the RIM business. Derek also had concept engineering responsibility at QNX
Prior to BlackBerry, Mr. Kuhn held senior positions at Alcatel-Lucent, including Vice President of emerging technology and media, and Vice President of strategy for the Americas region in the office of the CTO/CMO. As a global business lead, he was responsible for the company's ecosystem of emerging technologies, including 4G mobile connectivity. In 2010, he won Alcatel-Lucent's CEO award.
Mr. Kuhn also conceived and led the ng Connect Program, a multi-industry initiative dedicated to the development and rapid deployment of next-generation broadband services based on Long Term Evolution (LTE) and other ultra-high bandwidth technologies. While in this role, he drove the development of the LTE Connected Car, which was launched in 2009 — the most advanced connected car at the time. He also drove the first-ever LTE-connected car trials with Audi/VW Group in Germany at that time.
From 2003 to 2006, Mr. Kuhn served as chairman of the Broadband Content Delivery Forum, where he helped grow the organization to twice its original size. From 2008 to 2010, he sat as a board member of the University of Southern California's Entertainment Technology Center in the School of Cinematic Arts.
Mr. Kuhn was on the Board of Directors of the Automotive Parts Manufacturers' Association (APMA) from 2012 to 2016. He was asked to rejoin the Board in 2019.